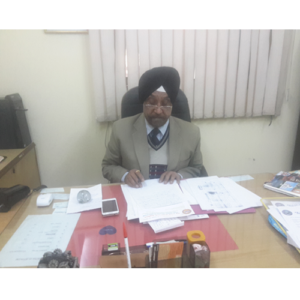 DIRECTOR'S OFFICE
Dr. Harmeet- the Director of Guru Nanak College of Education, Punjabi Bagh, Delhi has doctorate in Punjabi Language and has vast experience of being Principal in Schools and Colleges and is associated with GNCE more than 10 years.
The motto of GNCE is not to give only the best education, but more importantly to enable our students to exercise their knowledge with conscience, kindness, morality and dignity. Over the years the college has achieved continuing success in serving the cause of teacher education. The college presents a happy blend of traditional and modern education where knowledge is imparted to the students so they may occupy a better place in the modern competitive world and develop all round personalities retaining the beauty of mind as well as soul. It has made its mark in the academic and co-curricular fields. I can feel proud of its alumni who are holding responsible position in various schools of Delhi state as TGTs and PGTs. I look forward to work closely with my management team, my teachers, all staff, parents and students to make GNCE one of the best teacher education institute.
Dr. Harmeet Singh
PRINCIPAL'S OFFICE
Dr. Jyoti Bhalla- the Principal of Guru Nanak College of Education, Punjabi Bagh, Delhi is Master in Science and has Doctorate in Education. She has been long associated with the field of Education as an Assistant Professor and Principal as well.
In a world where the social fabric has been riddled with a slew of ethical conundrums and humanity has allowed for the proliferation of sheer materialism and individual growth, Guru Nanak College of Education functions as a community where we realize the aim of education can never be exclusively academic and thus aim is to create an atmosphere of moral incandescence in learning process. Our endeavor is to equip our pupil-teachers with life-skills to face the real world –be it planning, organizing, and deciding with challenges confidently. At college we ensure that the values of hard work and efficiency are used as ideological weapons to train our pupil-teachers to face a world replete with stereotypical beliefs and discrimination. At the same time, knowledge and training are understood as being in constant metamorphosis and growth, thus enabling the young mind to make best of the opportunities available to them. The college ensures that each student's journey through his/her training is meaningful, exciting, relevant and extrapolative. We attempt to not only impart quality education but also create independent thinking and sensitive future leaders who are nurtured to serve as torch bearers to ignite many more minds and lead the country to the path of development with vision and dedication. With these words I welcome coming generations with open heart to be a part of this educational institution.
Dr. Jyoti Bhalla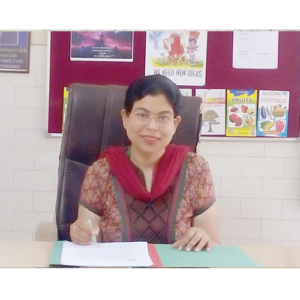 STAFF ROOM
The College has well furnished and air conditioned Staff Room for teachers where separate cabinets are provided to all teachers so that they can plan and prepare themselves for classroom discussions.
ADMINISTRATION ROOM
For the accomplishment of office related work GNCE has fully furnished Administrative Room.


SEMINAR ROOM
The College fully air conditioned and well equipped Seminar Room with interactive facilities like: LCD Projector, speakers, smart board etc.
MULTI PURPOSE HALL
GNCE has a spacious, well equipped and fully Air conditioned Multi Purpose Hall which can accommodate all the trainees for discussion on common issues and organizing different activities.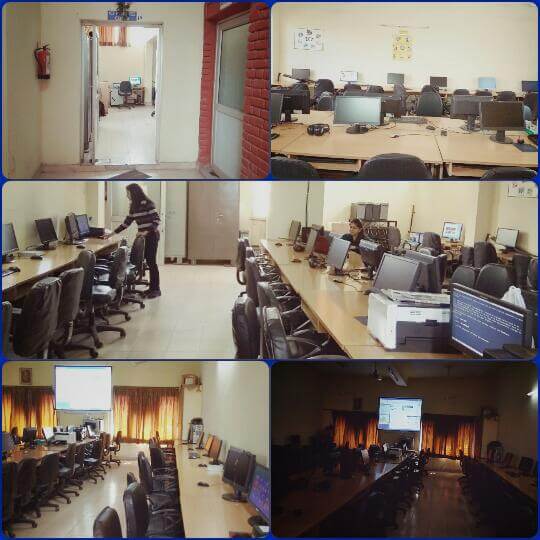 ICT RESOUCE CENTRE [ICTRC]
ICRTC is furnished with an affluent collection of 25 Computer Systems fitted with Core to Duo Processors with high speed internet facility, LCD projector, smart boards , T.V. , Camera, Handicam, scanner , Printer, Radio , Legal software, OHP etc. All equipment and apparatus required for Students. Our extensive range of online resources extends the library beyond the campus. Online accesss to a vast range of information, including electronic journal titles and a sizeable number of e- books is available to all our students , researchers and faculty members .
Our support mechanisms reflect the blurring boundaries always ready to serve library staff. They offer student-friendly help and advice on the user of ITC and library resources. All students are offered formal and informal information skills training at various points during their studies , to help them develop their capacity to access and evaluate the information they need to develop their subject expertise.
Our College faculty are continually developing innovative ways of using technology to support teaching and learning through our virtual learning environment , including e-portfolios , podcasts , streaming media and online discussion groups and quizzes. In our physical classrooms and laboratories , a number of smart classrooms offer enhanced technology such as interactive whiteboards and classroom response systems, to improve the overall learning experience for students and staff.
Aryabhatta Curriculum Resource Centre for Maths (A-CRCM)
"The essence of mathematics is not to make simple things complicated but to make complicated things simple."
Laboratory in mathematics is the brain child of Mr. Sreedhara Chandra Sekhara Sastry, a creative mathematician. Mathematics Laboratory is a place where students can learn and explore mathematical concepts and verify mathematical facts and theorems through a variety of activities using different materials. These activities may be carried out by the teacher or the student to eplore , to learn, to stilmulate interest and develop favorable attitude towards mathematics.
The Maths Lab. Is fully furnished with all necessary equipment ,apparatus, specimens, models, charts which are required by pupil teachers to teach classes from VI-XII. The Maths Lab consists of more than 200 models in various of maths like Algebra, Geometry, Arithmetic, etc. Which are of great help to students. The models are so designed to catter to the needs of all segments of teachers and learners in verifying formulae, results & applications etc., irrespective of curriculum. The materials or equipments in mathemetics laboratory include constructed(wooden/ metal/ plastic made) mathemetical sets, charts & pictures, computer(s), Computer Software, Audio-Visual instructional materials such as projector, video tape, lots of CD's etc., solid shapes (real or model), bulletin board, three dimensional aids, filmstrips, tape photographs, portable board or whiteboard, abacus, cardboards, tape measure, graphics, workbooks, graphs, flannel boards, flash cards, etc.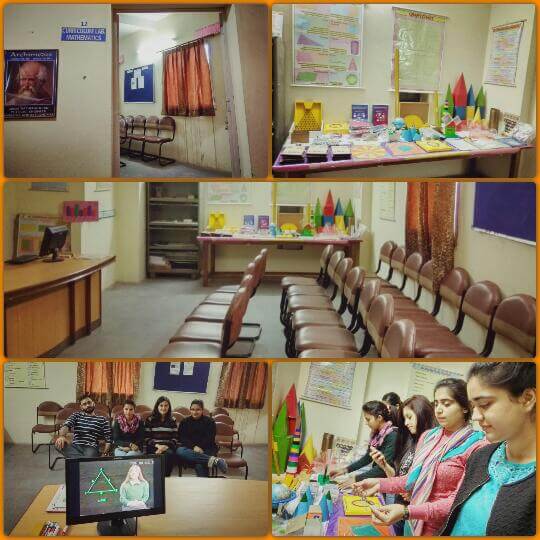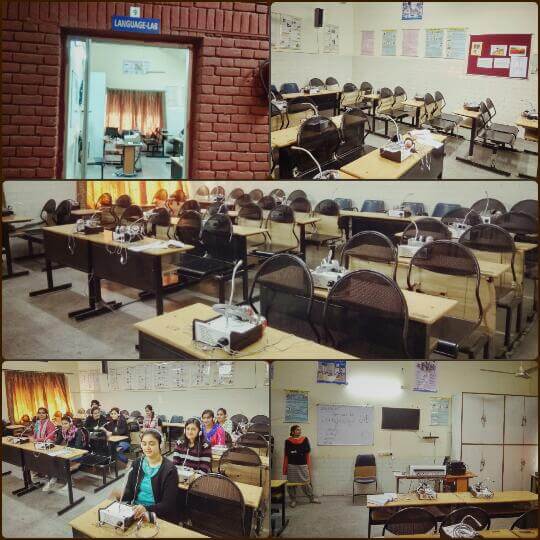 Rabindranath Tagore Language Lab
The language laboratory is an audio-visual installation used as an aid in modern language teaching. They can be found, amongst other places, in schools, universities, and academics.
Guru Nanak College of Education has a separate language Laboratory which has sufficient apparatus such as language Lab System, VCDs' , CDs'and Dictionary related to various aspects of Communication skill development and teaching learning process as per the NCTE-2014 guidelines of B.Ed. curriculum.
S. Milkha Singh Health and Physical Resource Centre (SMS-HPRC)
A healthy mind exists on;y in a healthy body, Guru Nanak College of Education has a fully equipped Health and Physical education resource centre. It provides ample opportunities for students to get indulge in various indoor and outdoor activities. Student avail the benefit of Indoor games like Chess, Carom-Board, Table Tenis and Outdoor games like Badminton, Tug of War, Volley Ball etc. College strives to provide adequate resources to excel in sports and developing ethics of sportsmanship. Our aim is to develop professional competence among prospective teachers through their suitable physical and socio- emotional development.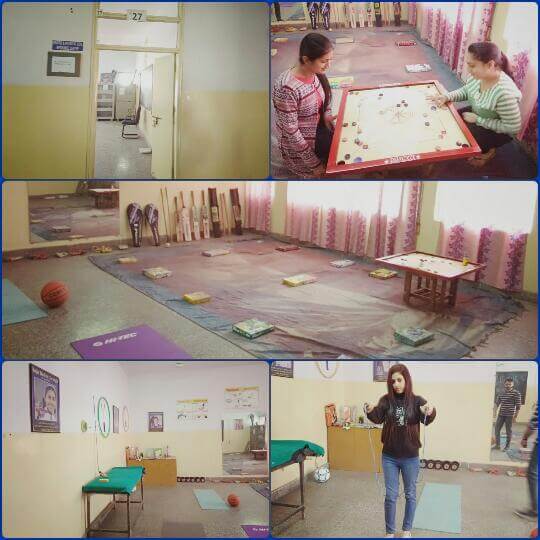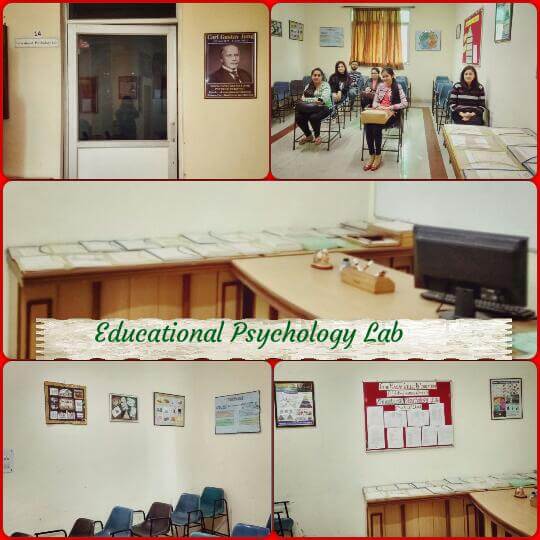 Dr. Jean Piaget Educational Psychology Lab
For effective transaction of any curriculam there should be close integration of theory and practice. A prospective teacher must be trained and equipped with enough understanding of different aspects of one's Personality, Intelligence, Interest, Aptitude, Adjustment, Emotional Adjustment etc. This is possible through experimentation in Psychology Lab. Guru Nanak College of Education has a separate Psychology Laboratory which has sufficient Psychology apparatus, tests and CD's related to various aspects of human development and teaching learning process for conducting psychology experiments as per the NCTE-2014 guidelines of B.ED. curriculum.
Bhagat Puran Singh Curriculum Resource Centre for Social Science (BPS-CRCSS)
Social Science Lab is a place where pupil-teacher's acquire practical knowledge of what they have to transact in future. Social Science Resource center of Guru Nanak College of Education is fully equipped apparatus, equipment, material and teaching aids required for effective transaction of social subjects. This provides a work room to the pupil teachers for conducting activities and getting practical solutions of problems characterized in curriculum and routine life. Permanent display of charts, maps, globes, pictures and different references in social science lab makes the teaching and learning effective, lively and interesting.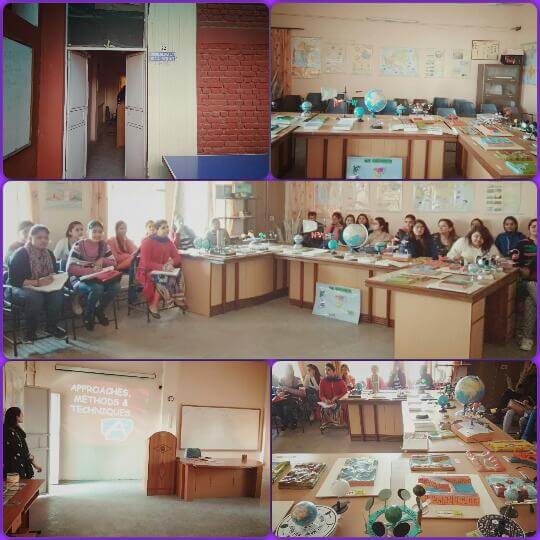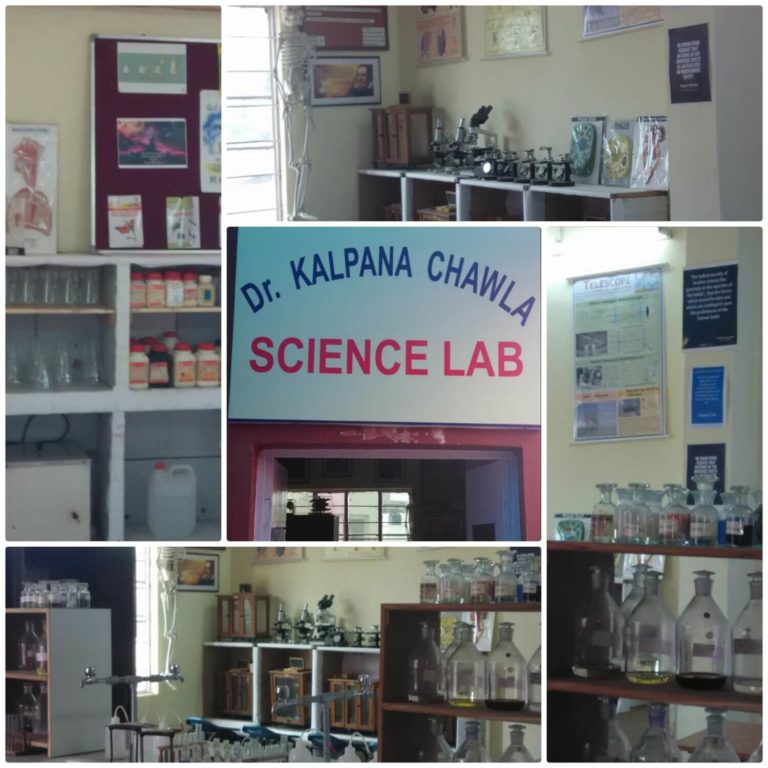 Dr. Kalpana Chawla Curriculum Resource Centre for Science (KCCRCS)
In Steve's words.
"You learn the theories , but how do you know they don't really work, if you don't test them?Science has two parts – observing phenomena and accounting for them, science education ought to cover both".
The Science Lab . is fully furnished with all necessary equipment, apparatus, specimens, chemicals which are required by pupil teachers to teach classes from VI- XII. Science lab equipment allows students to interact directly with the data gathered. They get a first-hand learning experience by performing various experiments on their own. Students are made to use the models and understand  different scientific theories and concepts. It is also found that science lab equipment and supplies make teaching and learning easy both for the teachers, as well as for the students. There are several scientific theories and concepts that are difficult to explain directly from the  books. Anatomy models, physics science Kits, and chemistry science Kits for instance make it easy to understand the otherwise complex theories of science.
Amrita Sher-Gil Art and Craft Resource Centre (AS-ACRC)
If children have practice thinking creativity , it will come naturally to them now and in their future career.The ability to focus is a key skill developed through ensemble work. Keeping a balance between listening and contributing involves a great deal of concentration and focus. Work experience is essential to the development of students' skills. Guru Nanak College of Education has a separate Art & Craft Resource Centre which has sufficient Materials for work Education such as Doll Making Kit, Dress Making Kit ,Mask Making Kit & Rangoli Kit related to various aspects of Art Skills development and teaching learning process as per the NCTE-2014 guidelines of B.Ed. curriculum.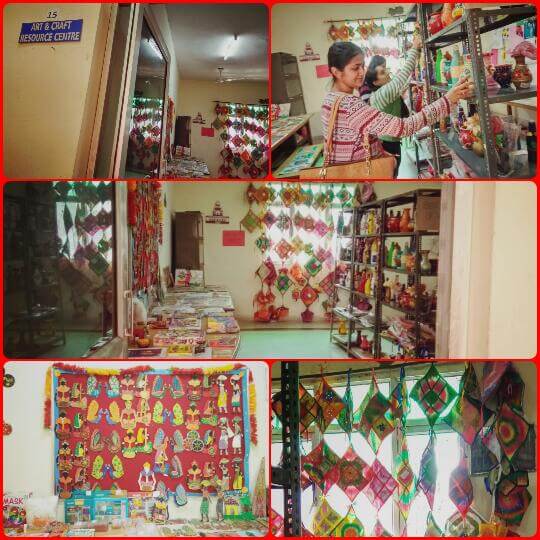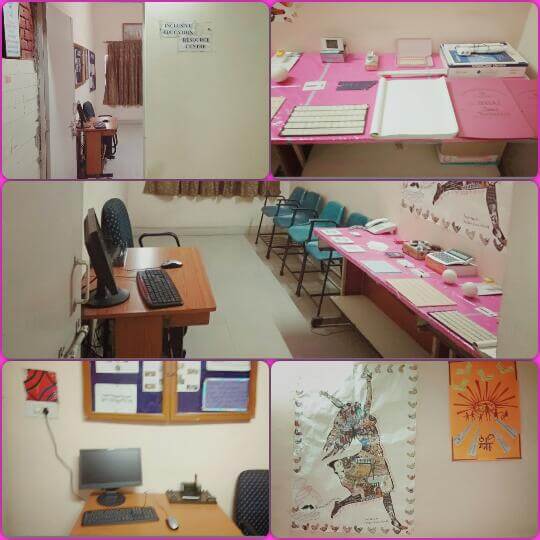 Sudha Chandran Inclusive Education Resource Centre (SC-IERC)
Inclusive Education Resource centre [IERC] is established in Guru Nanak College of Education. IERC is fully equipped with apparatus, equipment, material like Braille Signage and various Audio Outputs required for low vision and visually impaired students. Various Software's like NVDA, ABB file reader are also installed in our laboratory. Various workshops to acquaint teacher trainees on how to use such equipments are also conducted in the college.
Bhagat Singh Personality Development Lab
Personality Development Lab. is fully furnished with all necessary equipment, apparatus, specimens, models, charts which are required by pupil teachers to enhance their as well as of their students' personality. Personality Development Lab aims to develop behaviour and attitude that makes a person distinctive. The Lab focuses on life skills, such as Communication and Public Speaking, Emotional Intelligence, Interpersonal Skills, Norms for Social Behaviour such as Manners & Etiquette, Fitness of the mind and body through Yoga and Meditation, Assertiveness, Leadership and Team Working, Self-Empowerment and Time-Management.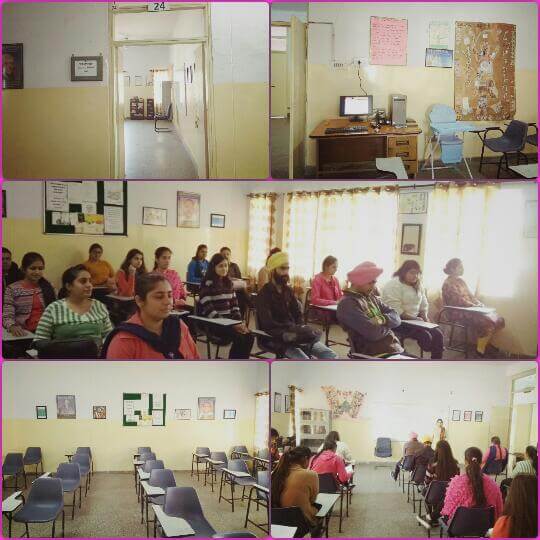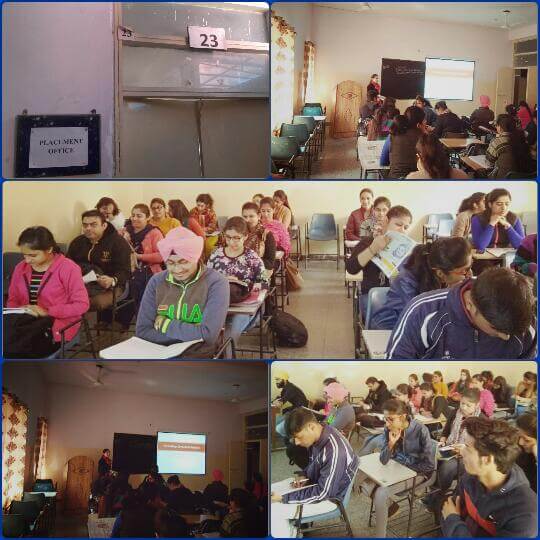 PLACEMENT OFFICE
One of the main responsibilities of the Placement office is to motivate, train and prepare the students for campus interviews. It plays a very important and key role in counselling and guiding the students for their successful career placement, which is a crucial interface for the students between the stage of completion of two year B.Ed. program and entry into suitable employment. Some of the major activities of the Placement Cell are organizing campus interviews, various training programmes like Personality Development, Mock Aptitude tests, Group Discussion Organizing Seminars, Conferences, Workshops and Extension lectures in the GNCE Campus.
Bhai Mardana Ji Music Room
As with all areas of the curriculum, developmentally appropriate music and movement activities will be successful only if you, the teacher, understand why music and movement are important tools for assisting children in constructing knowledge about their world and helping them make sense of their experiences. Admittedly, music and movement can be used in an integrated curriculum to enhance other subject areas, such as the language arts. So for all round development of students' personality a Music Room, fully furnished with all necessary musical equipment, instruments like Tabla, Harmonium, Flute, Wind etc. is established in Guru Nanak College of Education.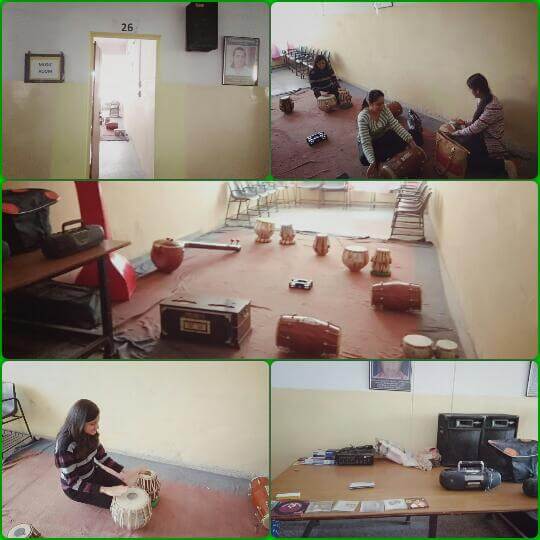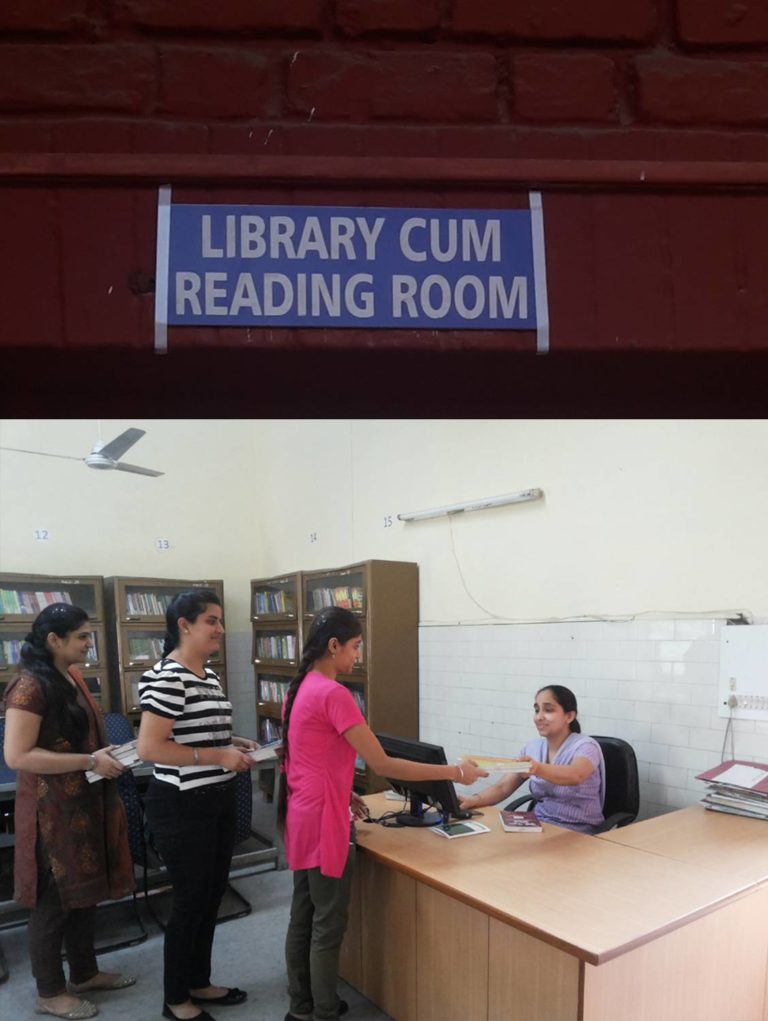 Baba Kahan Singh Nabha Library
NEIL GAIMAN once said "Google can bring you back 100,000 answers, A Librarian can bring you back the right one." The library at Guru Nanak College Of Education is fully equipped with Koha Software.Koha is an open source Integrated Library System (ILS), used world-wide by public, school and special libraries. It is developed by the Horowhenua Library Trust in New Zealand in the year 1999.It is 100 Percent virus free and not corrupts easily. In Koha Software unlimited data can be saved. , connect many branches or colleges and create unlimited items as well. GNCE Library is well furnished library equipped with over 5700 books, 590 reference books, 90 encyclopedia, 40 dictionaries, 7 newspapers and 20 journals. The students can access the library anytime during the college hours.